1 channel Digital optical fiber video converter,single mode,20km distance,security and protection monitoring device
Description du produit
1 channel Digital optical fiber  video converter,single mode,20km distance,security and protection monitoring device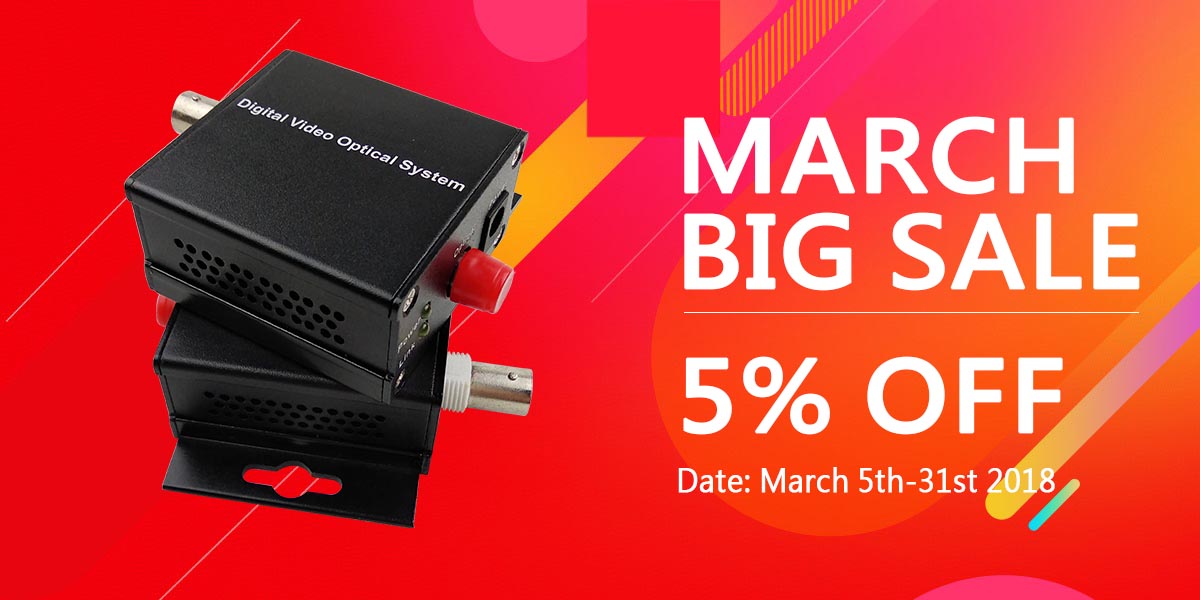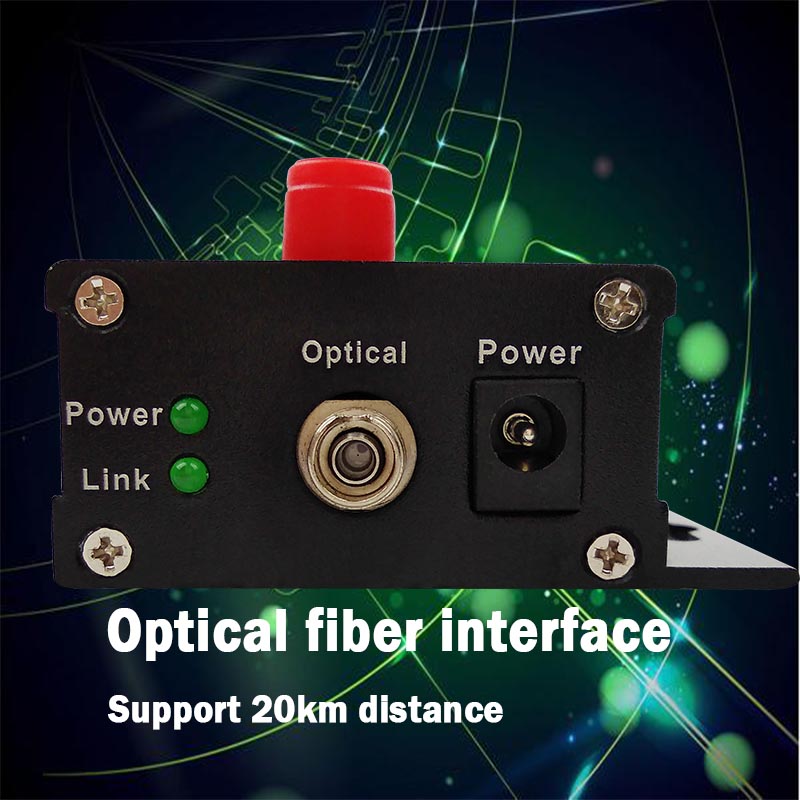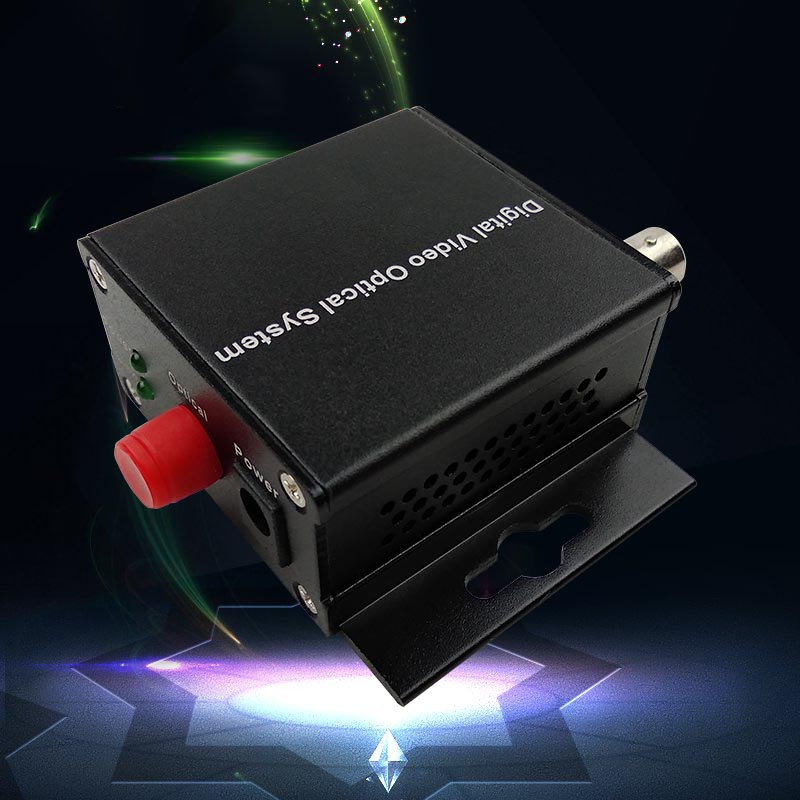 Product Introductions:
PGS-8V series 8-channel digital Digita Video Optical Multiplexer adopt the advanced international digital video and optical fiber transmission technology. It can transmit 8-channel video signal via 1 fiber cable real-time, synchronously, no-distortion and high quality . 8-channel digital Digita Video Optical Multiplexer adopt the full digital video non-compression transmission technology and it's high quality video effect can meet the user's requirement. Easy installation and no need locale adjusting. Its optical module and core circuit adopt the imported components which is high stability and applied to the different operation environment. All optical interface and electrical interfaces conform to the international standards. This video optical multiplexer with video status indication which can monitor it's operation status.
This digital video optical multiplexer adopts modularization design. User can flexibly select or customize the configuration according to the locale conditions. Desktop version and rack mounting available.
Features:
8bit/13.5MHz digital sample for video signal
High speed synchronous digital transmission technology
Module construction design
Super optical dynamic range
 Power, optical, video and data status indication
Non-electromagnetic interaction
Safety transmission for arduous electromagnetic environment
BNC video connector
Terminal block data connector
FC/UPC optical connector
Video DC Restoration
Video Specialist:
Video Input/Output Impedance: 75Ω(unbalanced)
Video Input/Output Level: 1Vpp nominal
Video Connector: BNC
Video Bandwidth: 25Hz to 8MHz
Video Distorion: <0.5%DG, <0.8°DP
Weighted Video SNR: >67dB
Data Specialist:
Data Port: 3.81mm*3
Electric Standard: RS485
Baud Rate: 0 – 100Kbps
BER: < 10-9     
Optical:
Optical Connector: FC/UPC
Transmitter Wavelength: 1310nm/1550nm
Tx Transmitter Coupled Power: -5dBm into 9/125um fiber 
Rx Receiver Sensitivity:-20dBm  
Rx Receiver Saturation: -20dBm
Acceptable highest optic loss budget for single-mode fiber: 15dB
Physical:
Operating Temperature: -40℃  -   +85℃
Relative Humidity: 0 - 95% non-condensing
Power Requirements: DC5V
External Dimensions: 176(L)×131(W)×55(H))  
Weight of Equipment: 520g/pc  
Power Indicator:  The normal working of power indicator shows that the input power supply is correct. The irregular working of power indicator shows that the input power supply is not correct or there are some problems about the inner circuit, The equipment need repair.
Link Indicator:  Indicate whether the optical signals is working correct or not.
Signal indicators: Indicate the video status.
DTX indicator: Indicate the data output.
DRX indicator: Indicate the data input. Not use.
Note: The LED indicators may not indicate the correct operating status without the right connection of fiber.  
Delivery: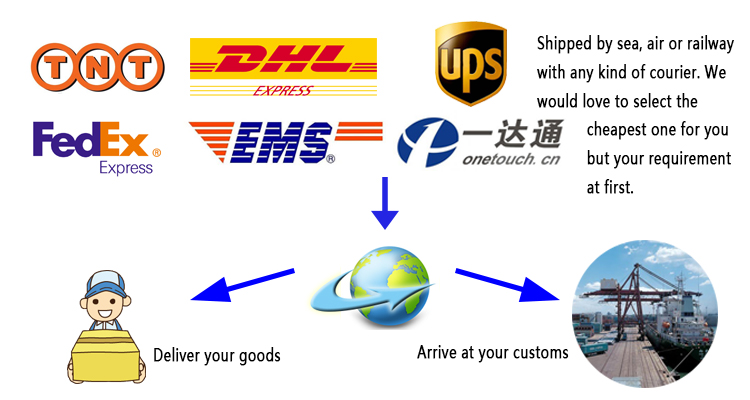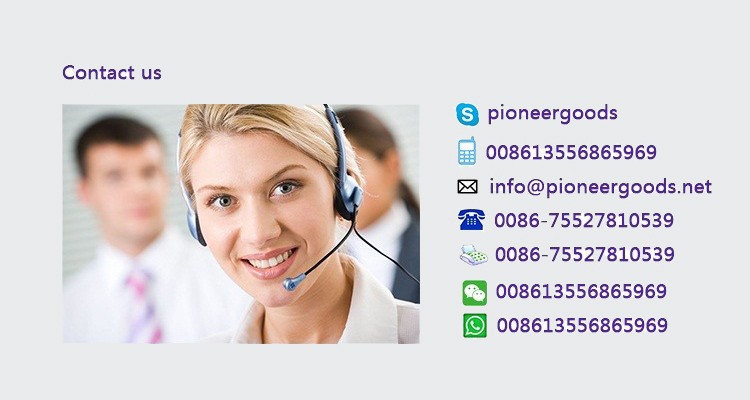 Groupes de Produits : Produits actifs de fibre optique