PG-FTTH0208B 8 cores FTTH outdoor wall mount optic fiber wire distribution box
Description du produit
8 cores FTTH outdoor wall mount optic fiber wire distribution box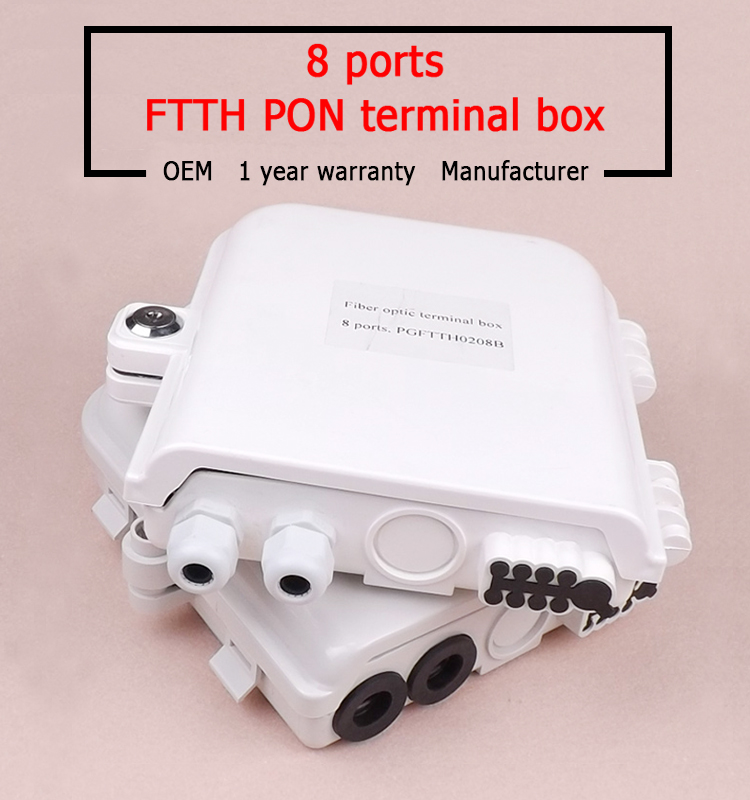 Product Parameters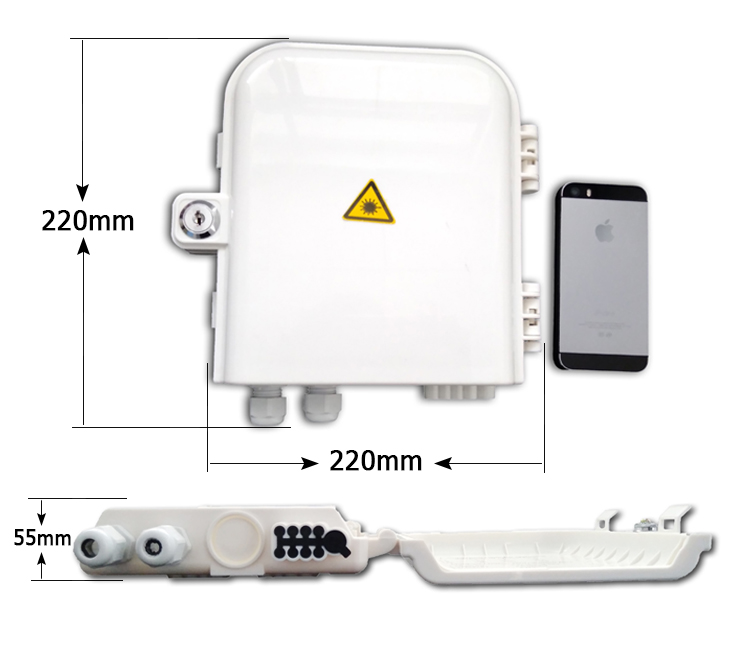 | | |
| --- | --- |
|   Product Name: 8 Cores FTTH Outdoor Wall Mount Optic Fiber Wire Distribution Box |   Material: PC/PC+ABS |
|   Input Diameter: 5mm |   Input Port: 2 |
|   Output Diameter: 14mm |   Output Port: 8 |
|   Size(W*H*D ): 220mm*220mm*55mm |   Weight: 0.62kgs |
           Product Selling Points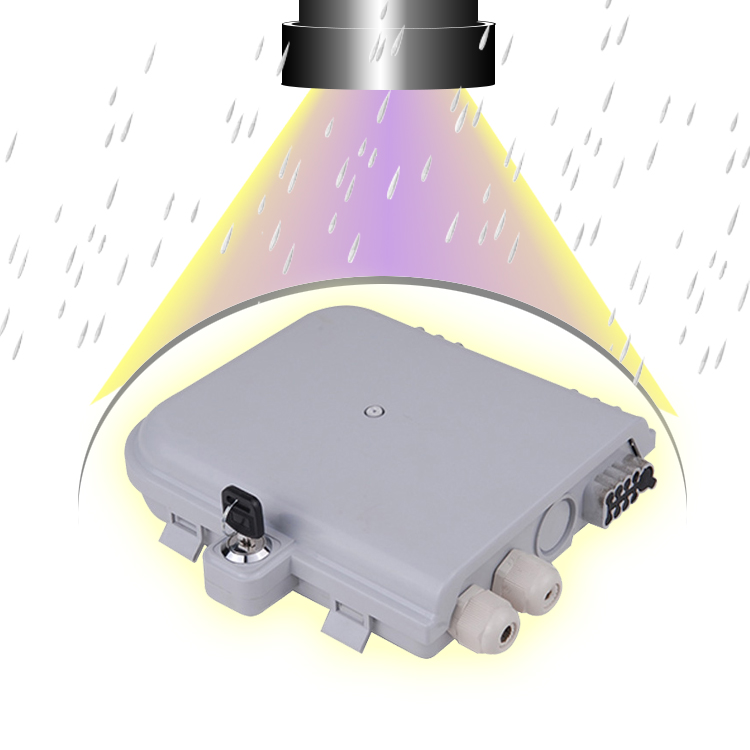 The high strength plastic, anti-ultraviolet radiation and ultraviolet radiation resistant, resistant to rain.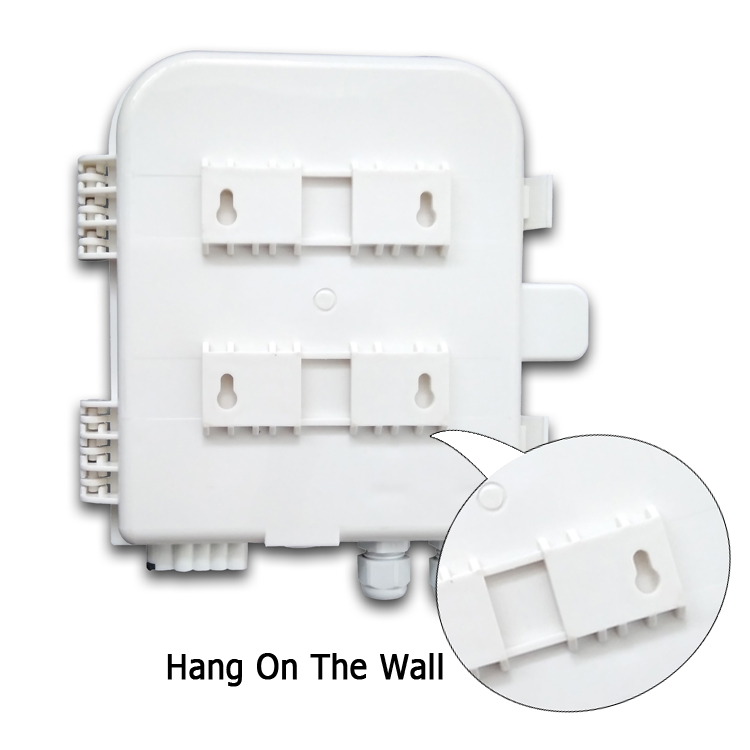 For indoor and outdoor wall mounted or pole mounted.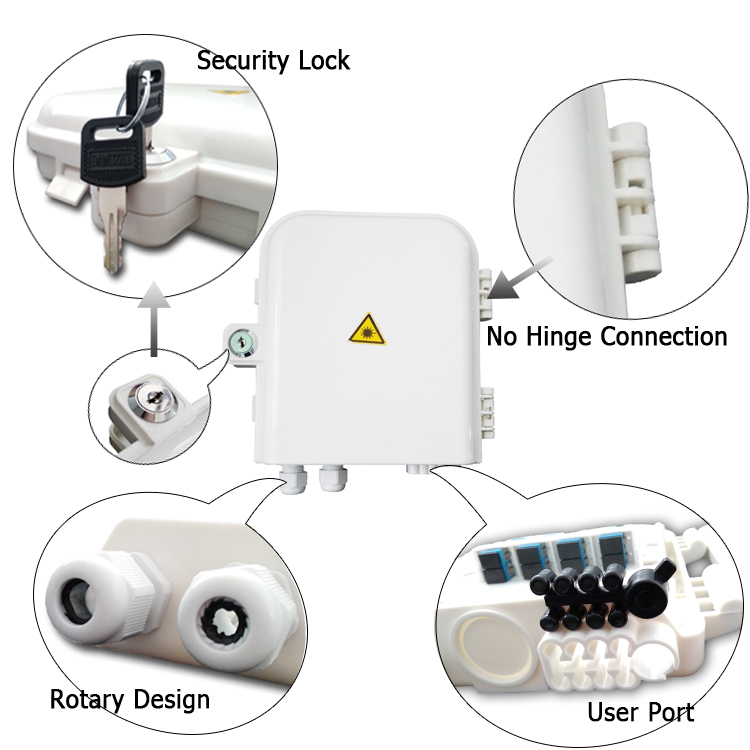 Box of body use "lock type" structure: Box of body switching of simple, convenient, with a lock function.   
*It is good for storage of fixing cable achieves.                                                                                           
*It is applicable for (indoor and outdoor) (pole-mounted, wall-mounted).                                                   
*The splicing part is convenient for protection and maintenance engineering.                                           
*Adapter baseboard and optical installation box baseboard uses a rotary design.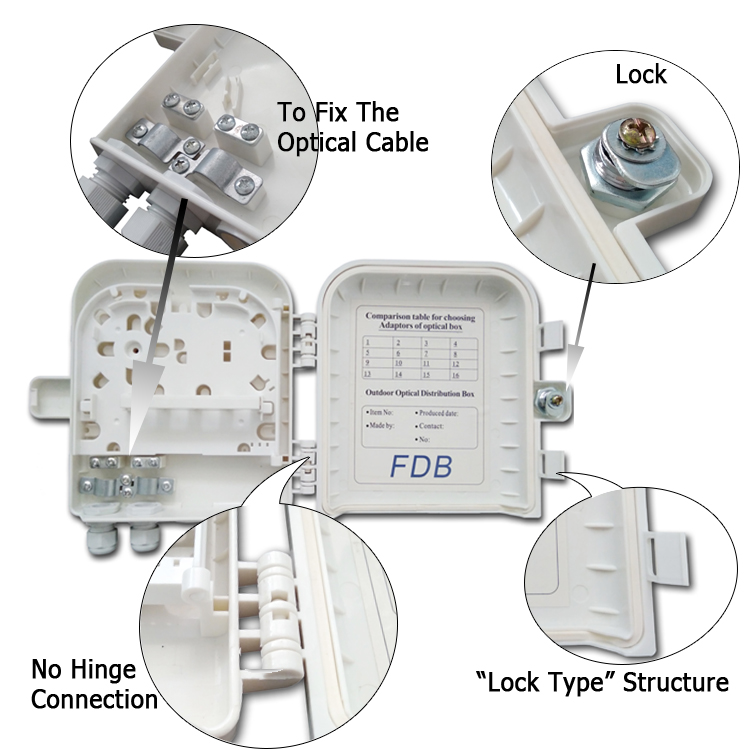 Applications:                                                                                                                                                  
| | |
| --- | --- |
|   Optical LAN & WAN & CATV |   Broadband High-bit rate data transmission |
|   Active device terminations |   Optical fiber communication networks |
|   PON Networks |   Optical Signal Distribution |
|   Testing instruments |   FTTH project & FTTX Deployments |
                Product Details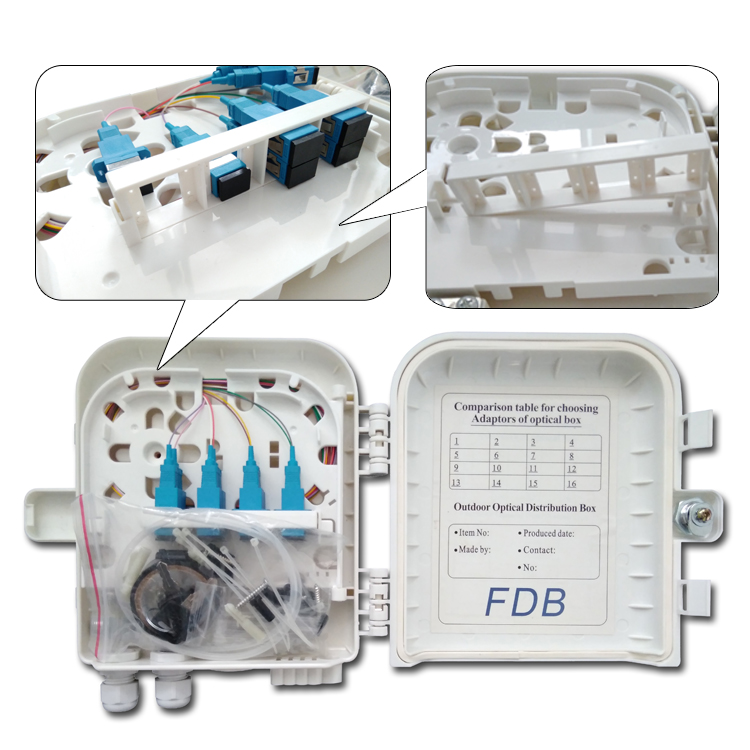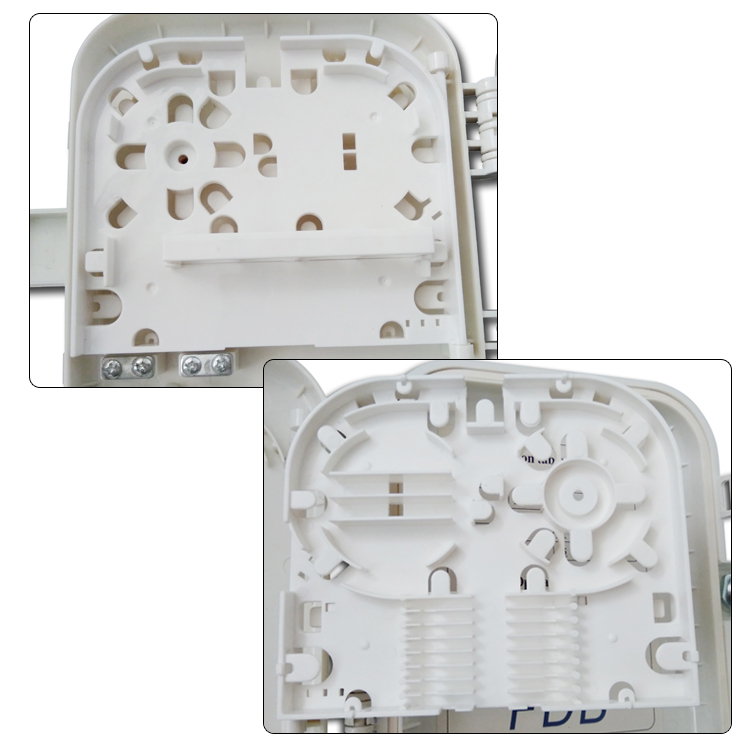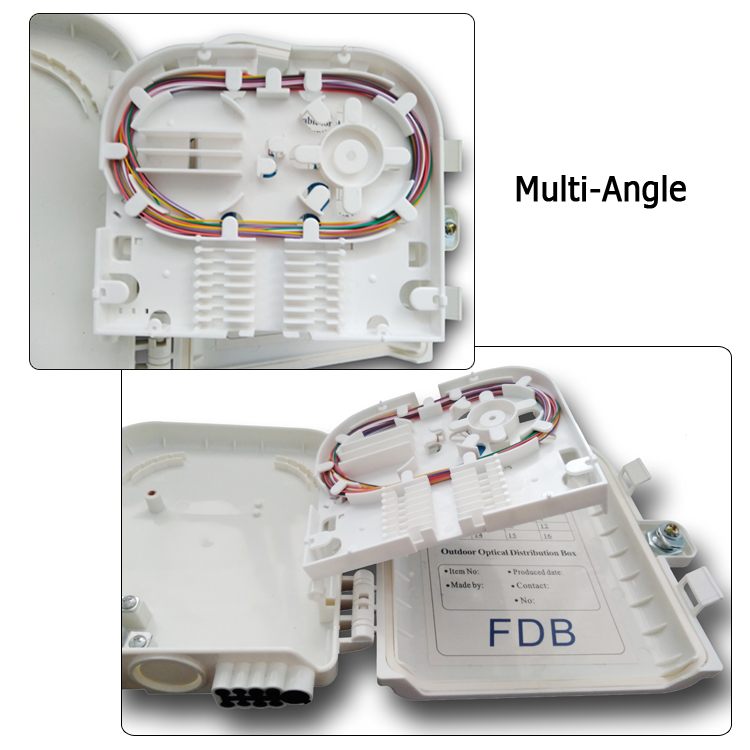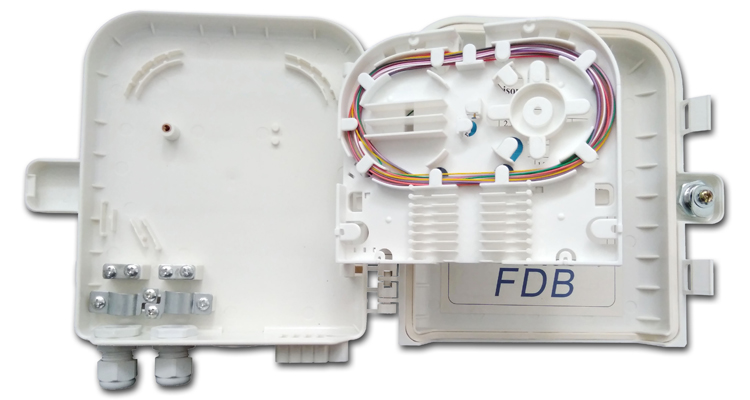 Accessories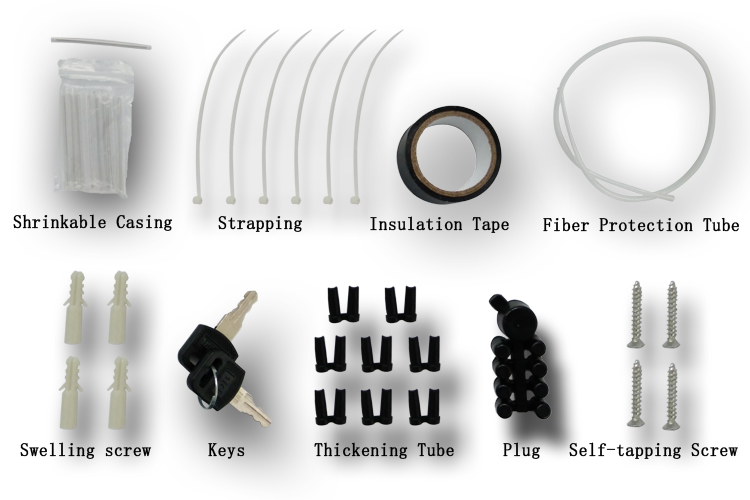 The accessories include:                                                                                                                                 
| | |
| --- | --- |
|   8 Shrinkable Casings |   6 Strapings |
|   1 Insulation Tape |   1 Fiber Protection Tube |
|   4 Swelling Screws |   2 Keys |
|   8 Thickening Tubes |   1 Plug and 4 Self-tapping Screws |
                Transportation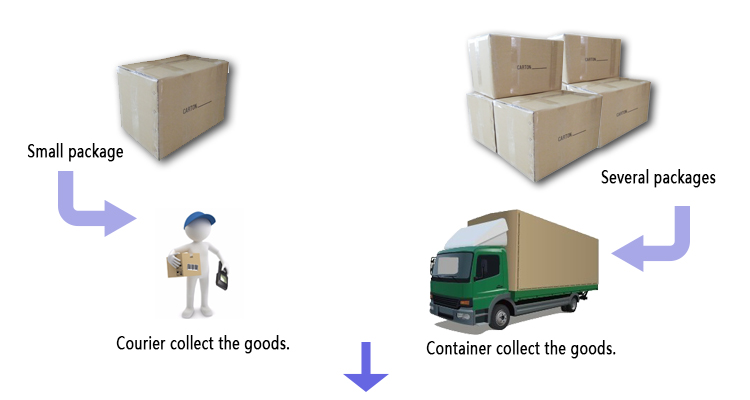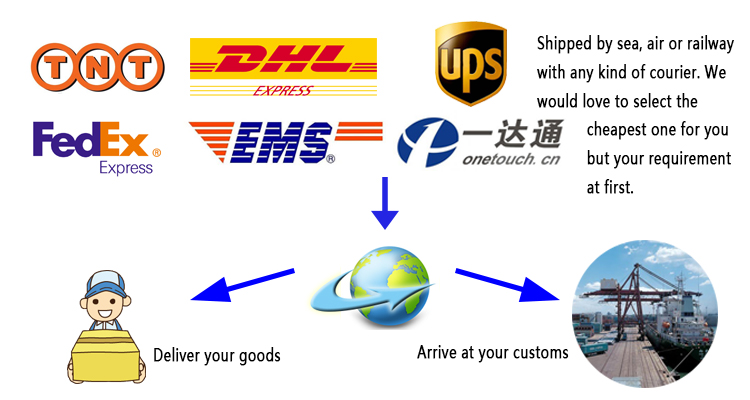 About Our Company           

                     Contacts                    
Groupes de Produits : Plus de produits > ODF et FTTx